MAUI OWIE: Island Leads Nation in Serious Toe-Stub Injuries
Image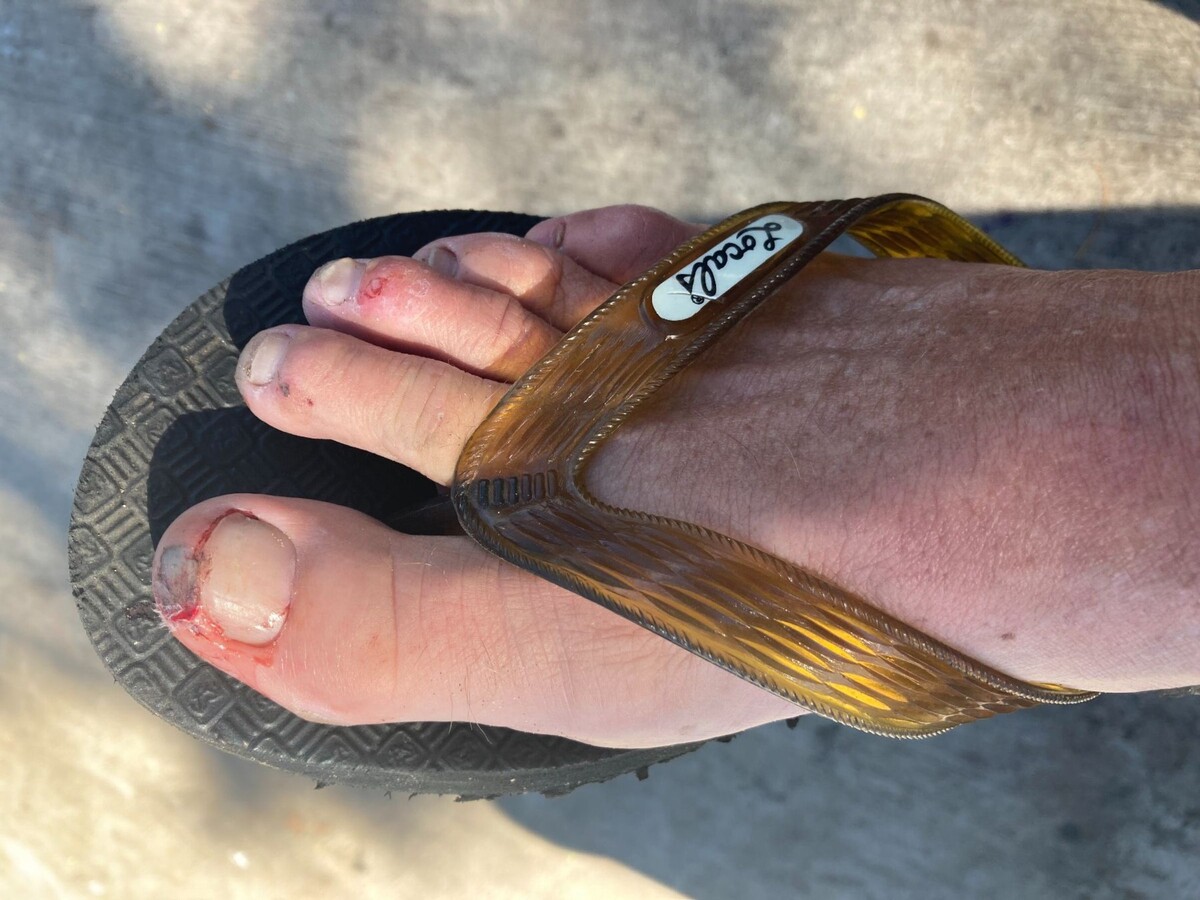 The threats and dangers are evident all over the island of Maui, if you look closely.
Mini concrete islands in the middle of roads at crosswalks, or at the base of traffic signal poles on major street corners, for no clear reason.
The narrow aisles and pointy bottom corners of display stands at ABC Store.
An orange safety cone randomly hidden in tall grass.
It all adds up to toe pain: a recent study says Maui leads the nation in serious stubbed-toe injuries.
"At first we kind of nodded, because people on Maui do wear rubbah slippahs a lot," said Iwo Manamana of the National Association for the Study of Toe Injuries.
"But then one would imagine there would be a lot of toe injuries elsewhere in Hawaii, but it's just not the case. There are exponentially more stubbed-toe injuries per capita on Maui than anywhere else," he said.
Association researchers spent 6 months trying to pinpoint why Maui sends more people to the emergency room for toe-stub-related injuries than all the other Hawaiian islands combined.
"We have a running pool where everyone gets a day of the week, and if the stubbed-toe case lands on your day, you win the pot," said Tanna Trankowski, a technician in the ER at Maui Memorial Medical Center. "But the pot never gets too big. We probably get 3 or 4 bloodied or broken toes a week."
"One time a guy came in and said he stubbed his toe kicking underneath his dashboard after his Tacoma bounced over one of the ginormous speed bumps at OGG," said Trankowski's assistant, Jane Wawae. "We got a good laugh about that, until another airport speed bump broken toe came in the next day."
The Association blames a couple of things specifically for the island's toe troubles.
First, there are rubber safety cones everywhere. "We see a lot of trip-and-falls where people are walking and texting or walking and talking story and they trip on an orange cone that appeared to be doing nothing more than warning that another cone was nearby," Wawae said. "This is especially true in the residential neighborhoods of Kahului."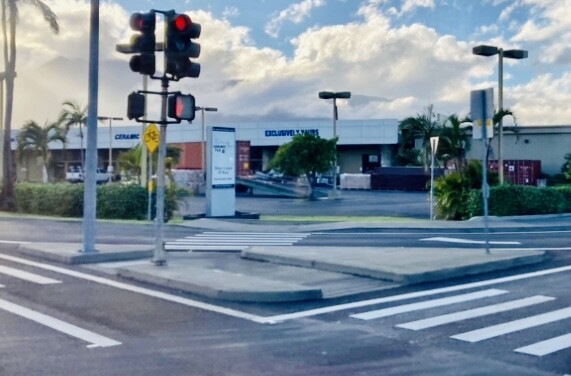 But the main culprit is the concrete islands built unnecessarily where pedestrians walk a lot, like at major intersections near the harbor and malls in Kahului, or in front of the Triangle area in Kihei.
"We discovered the only reason for the existence of those mini islands is, long ago they just ordered too much cement for the installations," Manamana said. "And they didn't really want to store it all at their work yard, where it might rain and create big bag-shaped blobs of concrete, that they might have to abandon on the side of Road to Hana, maybe around all the burned-out abandoned cars. So they built concrete islands everywhere, while cutting out little paths between them for pedestrians to walk through. They thought, wrongly, that it would make walking across streets safer."
---
---
"The very least they could do is paint the curbs of those suckers so walkers can see them," Wawae said. "Or at least put some orange rubber cones there. Sheesh."