Maui Trucks Group Sues Renown U.S. Meme Maker
Image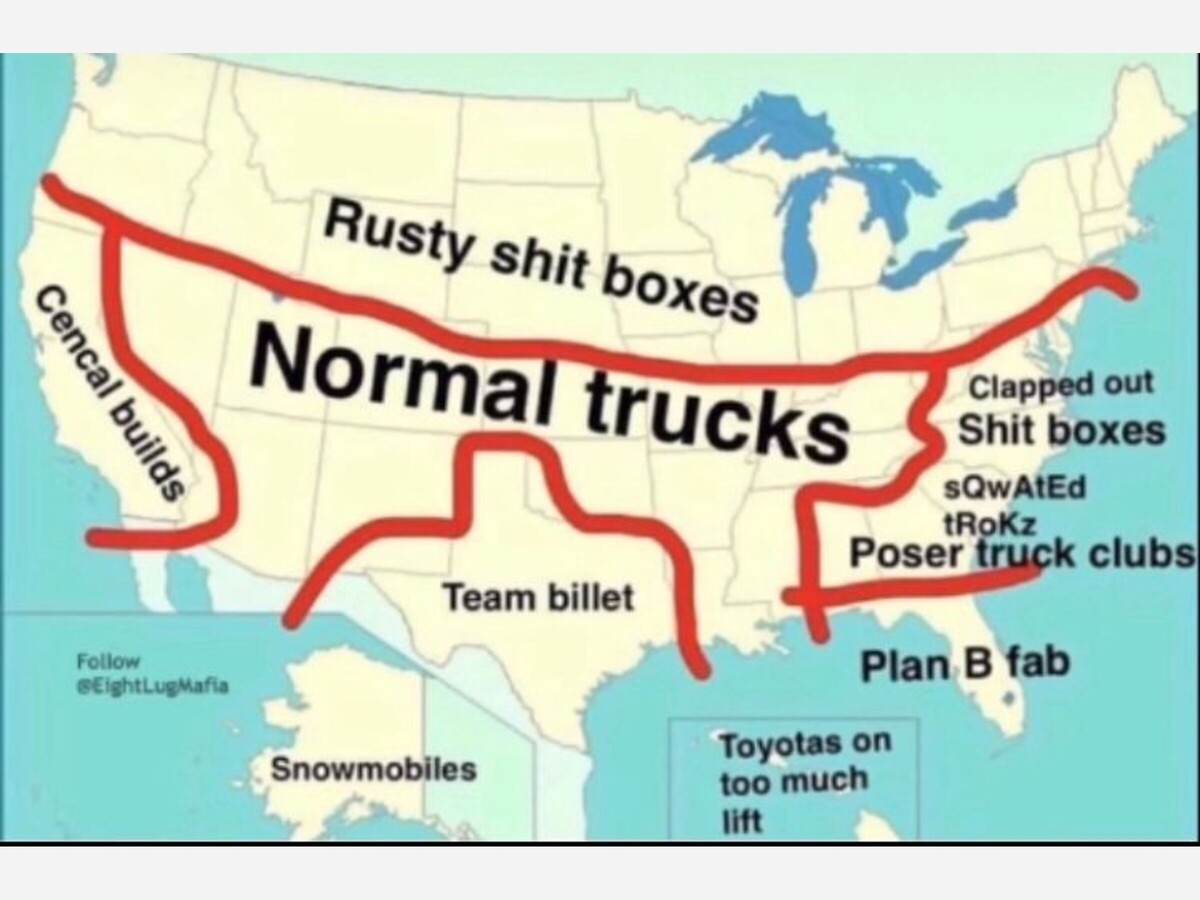 A Maui club for truck enthusiasts has filed a lawsuit against a prominent American meme creator in protest of a graphic stating that Hawaiians lift their trucks too high.
Maui Beds on Wheels, based in Wailuku, filed suit in U.S. District Court last week against Mememart, Inc., one of the biggest creators of memes in the United States.
The suit claims misrepresentation of the trucks driven by Maui locals, and seeks an unspecific amount in damages.
"They say our Toyotas on too much lift, but say no more," said Tacoma Keawe, president of the nonprofit MBW group, which he co-founded in 2016 to celebrate locals' choices in full-size and pickup trucks. "What they mean, Tacoma or Tundra?"
Bob Kalua of Haiku, who co-founded the group with Keawe, said the meme in question sections off huge portion of the United States as the multi-state region where "normal" trucks are favored by those who live there.
While other regions are also poked fun at harshly, especially those in the Southeast, Kalua noted that by not being included in the dominant description of truck types, it gives the impression that Maui locals are somehow not normal in their truck preferences.
"What is the definition of 'too much lift?' " he asked. "We filed suit to have them explain the lift limit in inches, so we are more aware. No one told us there ever is too much lift."
"It could help us set standards for our own club," said Keawe, who was named after the popular Toyota pickup when he was born in 2000. "My parents have been involved with celebrating our Toyotas for many years now. If anything, the meme should have just said 'Toyotas.' "
"Either one, Tacoma or Tundra," Kalua said. "Mostly Tacoma though."
Brian Hidespring, communications manager for Mememart, said the company intends to defend itself and the meme.
"We did extensive research for this meme, and visited Maui more than once," he said. "We stick with the 'too much lift' description."