Maui Solar Company Blows Up Social Media App with Customer Non-Service
Image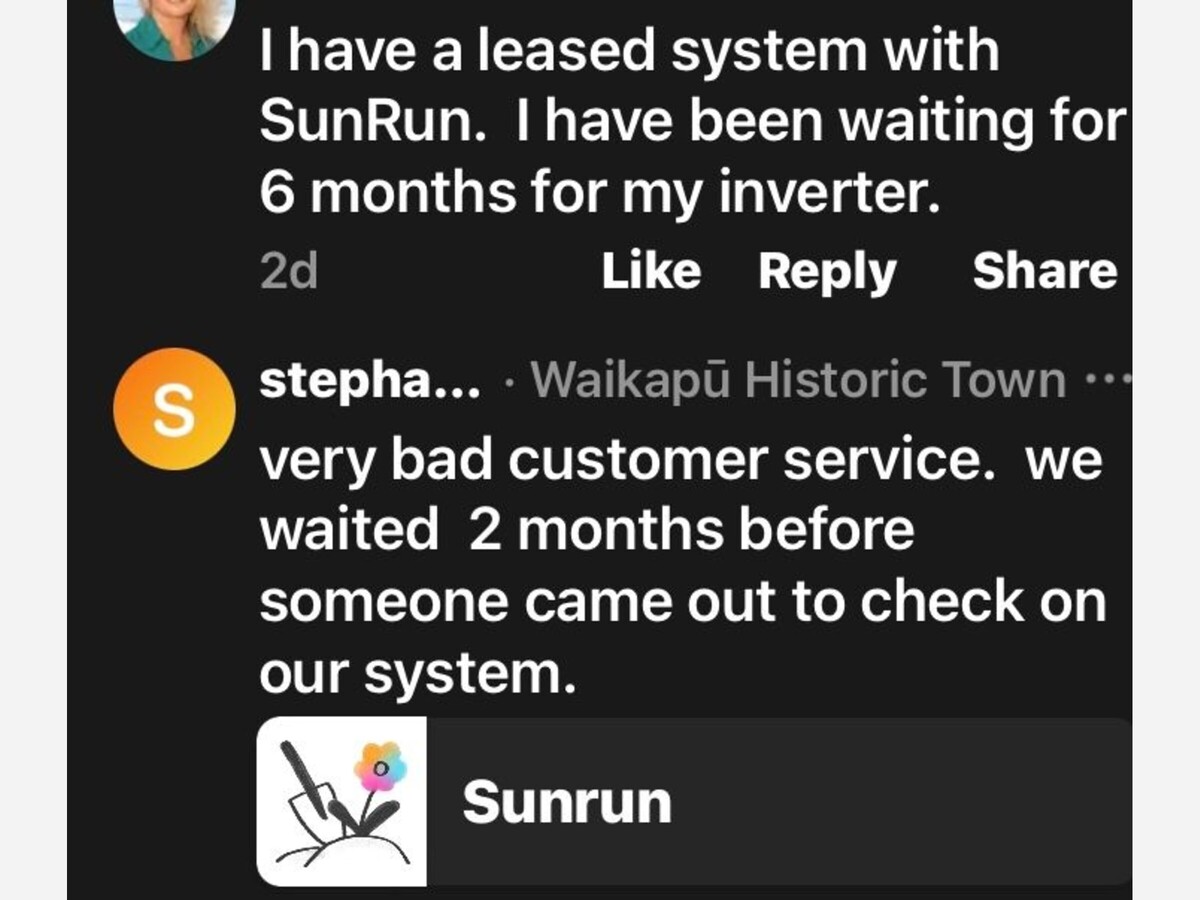 The Maui office of the Sunrun solar company attracted so many complaints from local homeowners the past few weeks that it crashed the social media site Nextdoor.
"There was a day there where the feed was nothing but complaints about Sunrun," said a resident in the Lono neighborhood of Kahului, who requested anonymity because she fears Sunrun will never send a tech to her house to turn on the new solar system on her roof.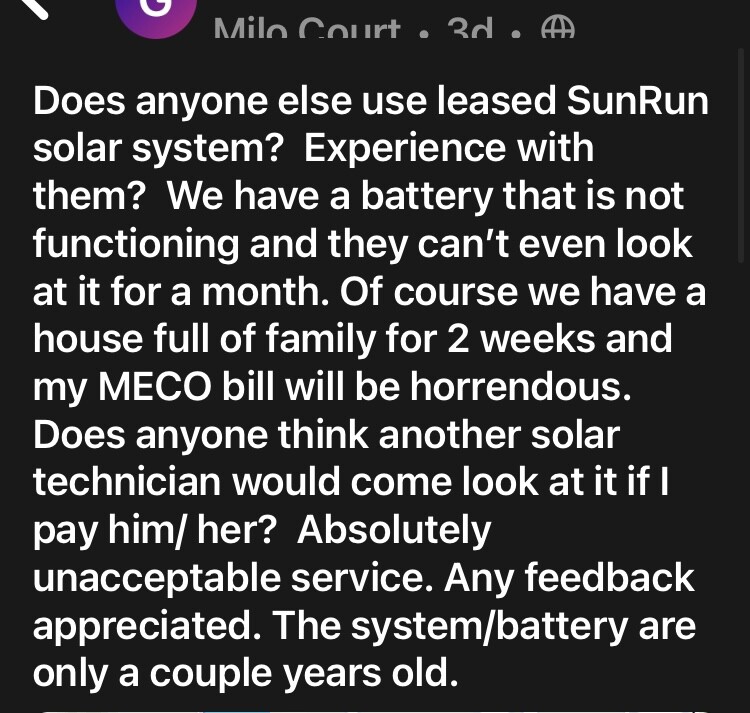 Nextdoor technicians watched in horror between Christmas and New Year's Eve as the pages for various Maui neighborhoods just froze from severe overload of complaint posts and comments.
"Never seen anything like this in all my years, and Maui neighbors complain a lot, about a lot of different things, from a lot of locations all over the island," said Ned Neverbeer, account technician with Nextdoor's Honolulu office. "Our regional data center just could not handle the traffic."
---
---
The Sunrun problems have become so severe that White House officials have expressed concern that the company is not focused enough on customer service to properly combat global warming.
"We looked at what was happening on Maui, and unless things change, hundreds of home solar systems will remain not in use for the foreseeable future," said DeAnne Moe, assistant to the Assistant Secretary of Global Warming Initiatives for President Joe Biden's office. "Unless this is addressed, this may extend this global warming hysteria by years, and people across the nation will have to keep listening to us carp about using renewable energy pretty much for eternity."
At press time, Nextdoor technicians were able to get the app working properly again on island for New Year's Eve, and into Sunday it appeared to be working normally.
"The system won't last long, unless Sunrun gets off its duff and responds to all these people who trusted their business to install solar panels on top of the roof of their private homes," Neverbeer said. "It doesn't seem too difficult to address, but we see all kinds of unique things on Maui."