Mainlander Breaks Record for Worst Maui Sunburn Ever
Image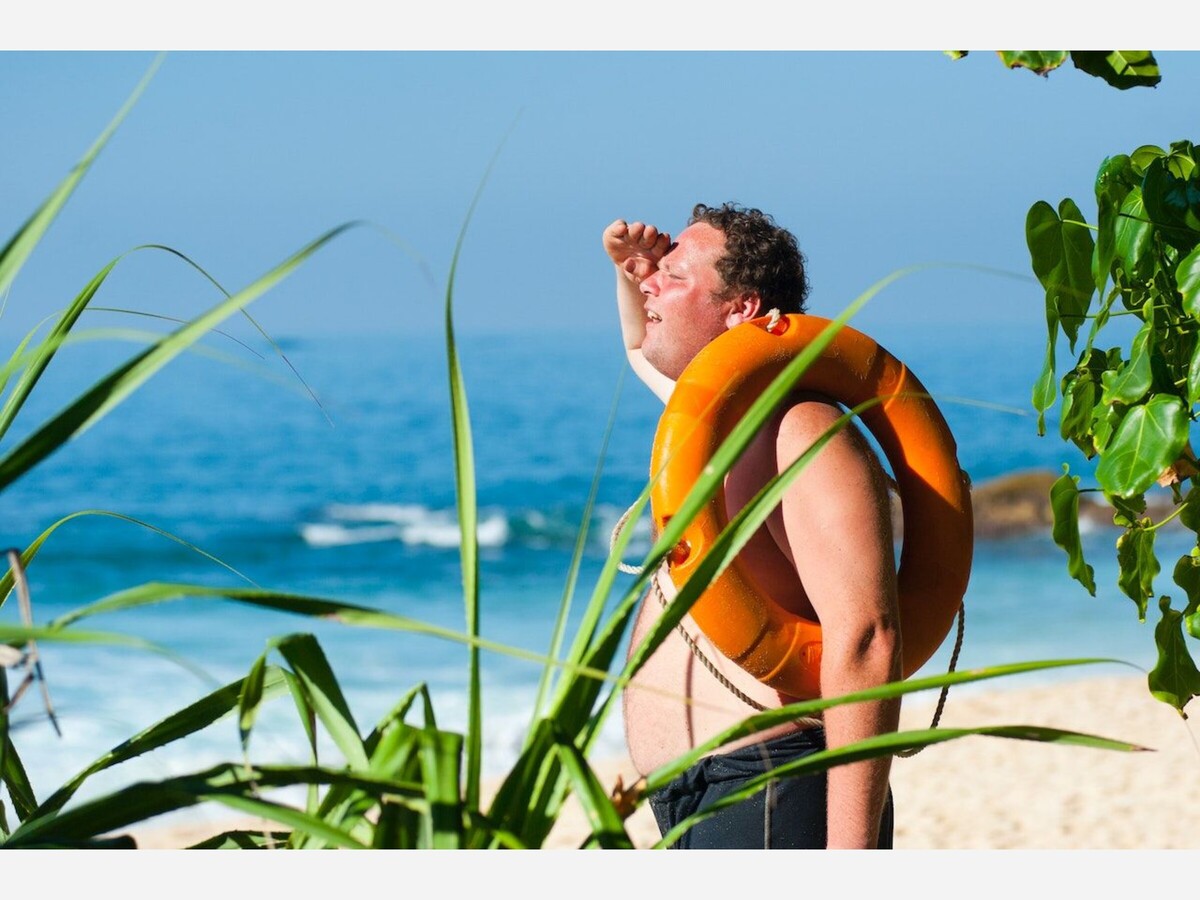 A mainlander who wandered off a Ma'alaea beach before napping in the sun for hours Wednesday has set a Maui record for the worst sunburn ever.
Ed Crawford, 42, of Portland, Oregon was taken Wednesday afternoon to Maui Community Medical Center with what was later determined to be 9th-degree sunburns.
"We've had some doozies here before, but rarely past the 5th degree," said Logan Kala of the hospital's emergency room unit. "We can't believe he could still walk, because he curled up in a weird angle during the nap so some of the burns were in, ahem, sensitive places."
Crawford was in front of Haycraft Beach Park in Ma'alaea with his family, when he found an abandoned life preserver and for some reason decided to take a long walk with it, according to his wife.
"He thought it would look pretty cool draping it over his arm and looking like some sort of sailing dude. I knew he'd had a few beers already so I just let him ride with it," said his wife, Karen Crawford. "He's kind of been into this role-playing thing recently, to be honest."
Crawford wandered off easterly, toward the Kealia Coastal Boardwalk around 11 a.m., she said.
His family could see him meandering along the bright beach, alternating between dipping his toes into the tide pools, and enjoying the shrubbery nearby.
"Eventually we lost sight of him, and no one told us that this beach goes like forever and always looks the same so it's hard to figure out exactly how far you walked," Karen Crawford said. "There also was no one out there, it was so sunny and hot."
Too hot, apparently. Crawford eventually curled up in the sand about halfway between the Ma'alaea Harbor and Sugar Beach north of Kihei, with his head propped up on the life preserver to nap.
His family found him lying unconscious in the sand around 4:45 p.m.
"He looked like a pancake baked only on one side," said his daughter, Eunice Crawford, 10. "And his not-baked side looked even more butt white than usual."
Crawford was transported by ambulance to the hospital where he was treated for  super serious dehydration, a super-duper serious 9th-degree sunburn, and sand in his ears.
The hospital staff notified the Association for the Maui Book of Records (AMBR), who spoke with the physician and determined it was the worst sunburn on record on Maui.
The previous record was a 7th-degree burn suffered by a Seattle man in July, 1977, according to Dr. Oz Ilosterman, founder of the AMBR.
"There were quite a few sevens in the '70s, when folks were dropping acid and lying face-up on the sand all day, especially down Makena way, or near Paia," Ilosterman said. "But then sunscreens became more advanced to block sun rays better, and our beaches became too crowded to be left all alone for very long, and those records somehow stood for 45 years."
On his release from the hospital, Ed Crawford was covered head-to-toe in white gauze like a mummy and could not comment. However his wife contacted Maui Insight later in the evening to report that Ed made it home safely, and was enjoying an ice cold pia or two or eight.
"He seems to be recovering well. I'm just glad he's okay, and that he didn't bring that life preserver home," his wife said. "I need some sleep tonight."